Along the sidelines of a breezy, sunny soccer game, I'm chatting with another soccer mom. We agree that it can be challenging to be a less-than-uber-conservative Mormon in Utah. I suggest the strategy of keeping a book such as this in your church bag. Then when the conservative rhetoric gets too intense, you can pass it along the pew for your children's enjoyment.
She suggested the added strategy of sharing the book with the children on adjoining rows.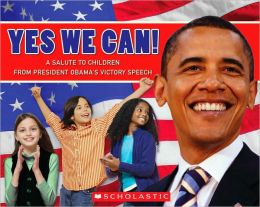 ~~~~~
Walking across the parking lot after the game, we overhear from a passing car, "Parker, I'm disappointed in you. You played horrible. Just horrible."
Levi and I agreed, that Dad is horrible. Just horrible.
~~~~~~~~~~
Choretime scenario:
Child #1 is singing sweetly to herself.
This annoys Child #2, who decides that loudly chanting "Blah, blah, blah" is a helpful solution.
Child #3 enters the room and begins yelling at Child #2 to be quiet.
It's a win-win-win.
~~~~~~~~~~
Among the many reasons it is foolhardy for me to leave the house: the mysterious tangles my family makes in my absence.
Exhibit A:
Who (and why?) unloaded the dirty dishwasher, filling the cupboards with neat stacks of crusted dishes?
Exhibit B:
Who (and why?) took the recycling bin, and what are we now to do with this empty milk jug?
Exhibit C:
Why is my blow dryer strewn across my bathroom counter, cord suspended over the sink? Is this a trap laid by a disgruntled progeny?
Answers:
A: Jesse. (As it often is.) Jesse believes he had been assigned to unload the dishwasher, though Mark swears it isn't so. The milk smears and jelly smears did not deter Young Jess from his alleged mission.
B: Unsolved.
C: Apparently Logan has taken to blow drying his hair, but has not taken to putting the blow dryer away.